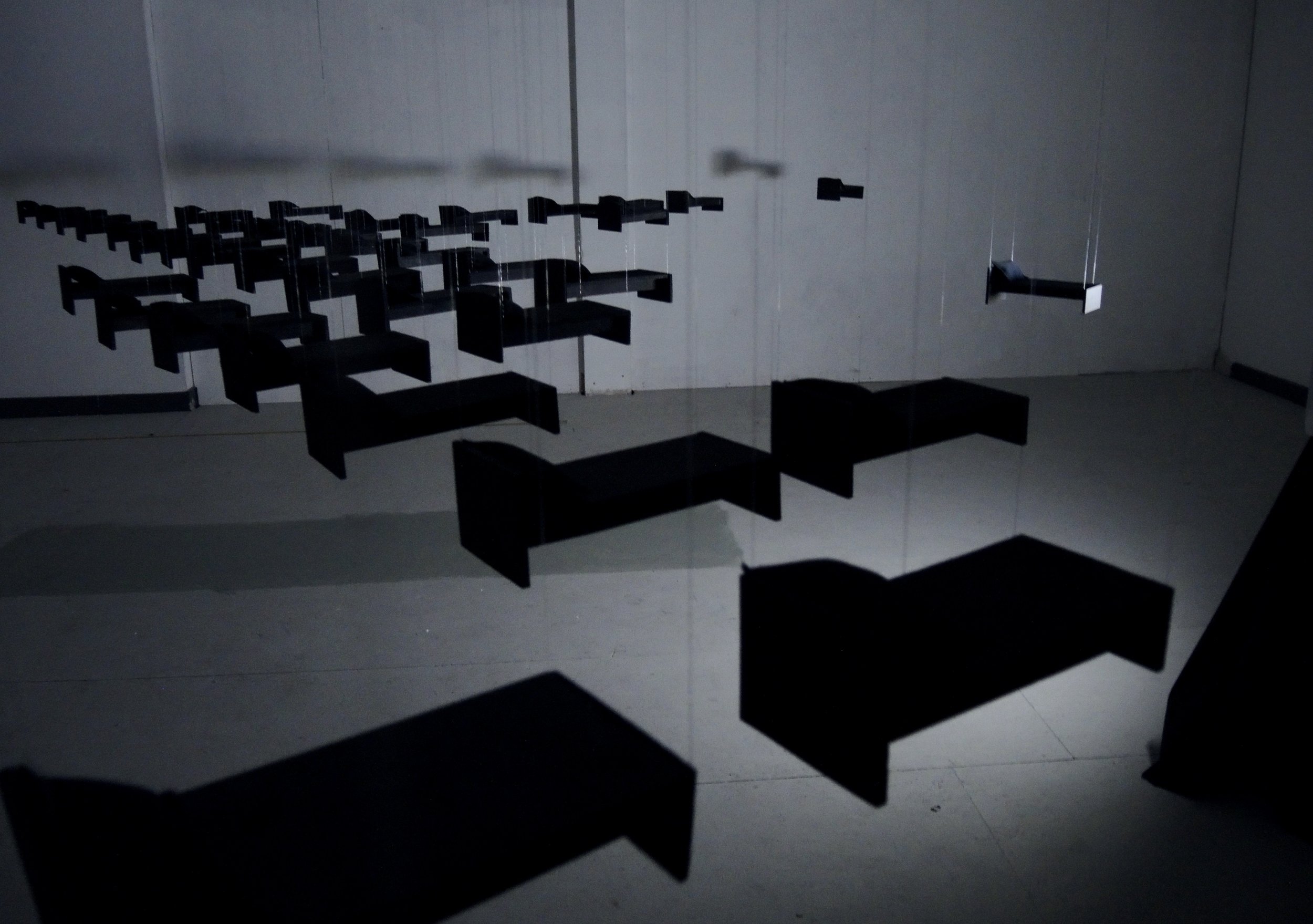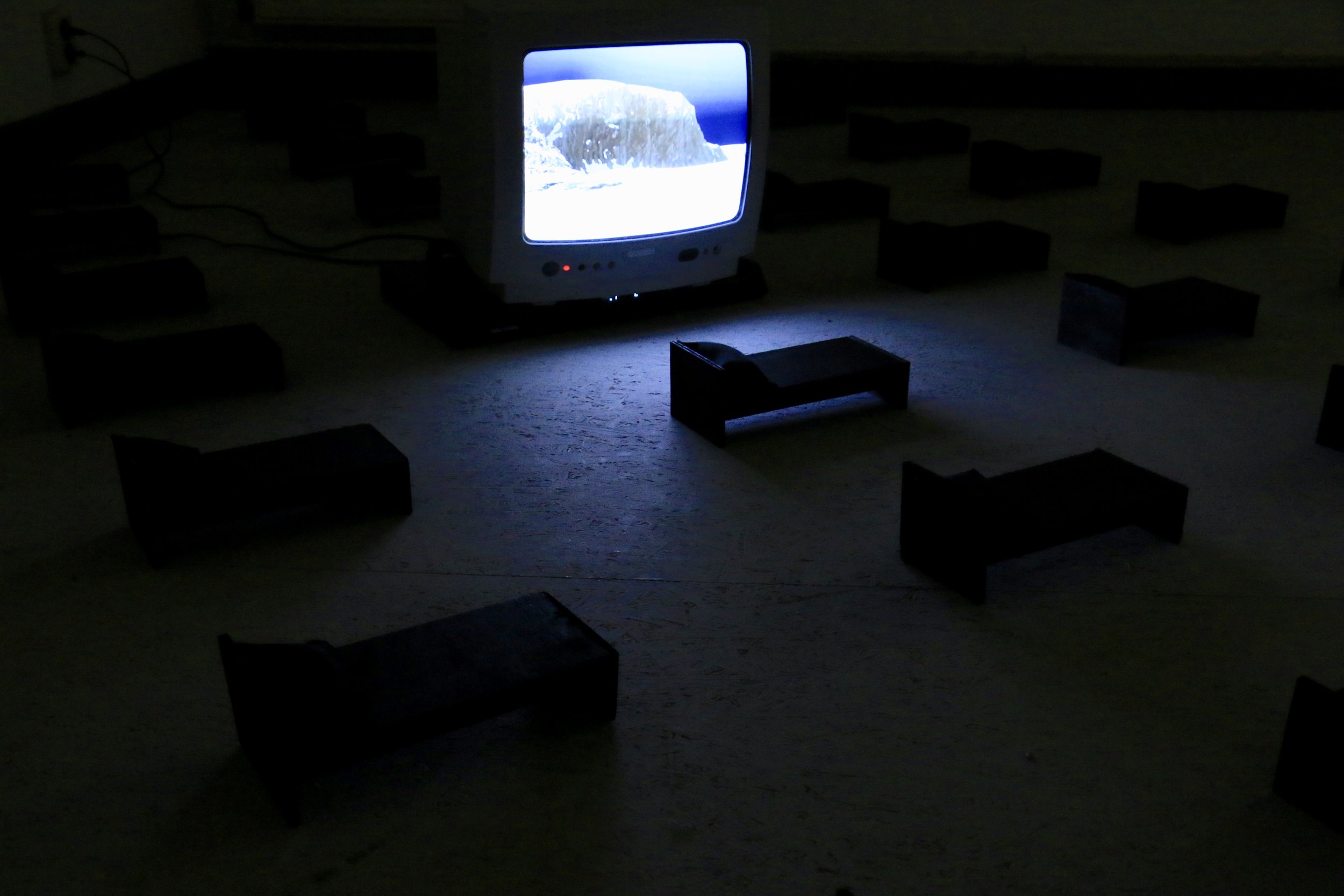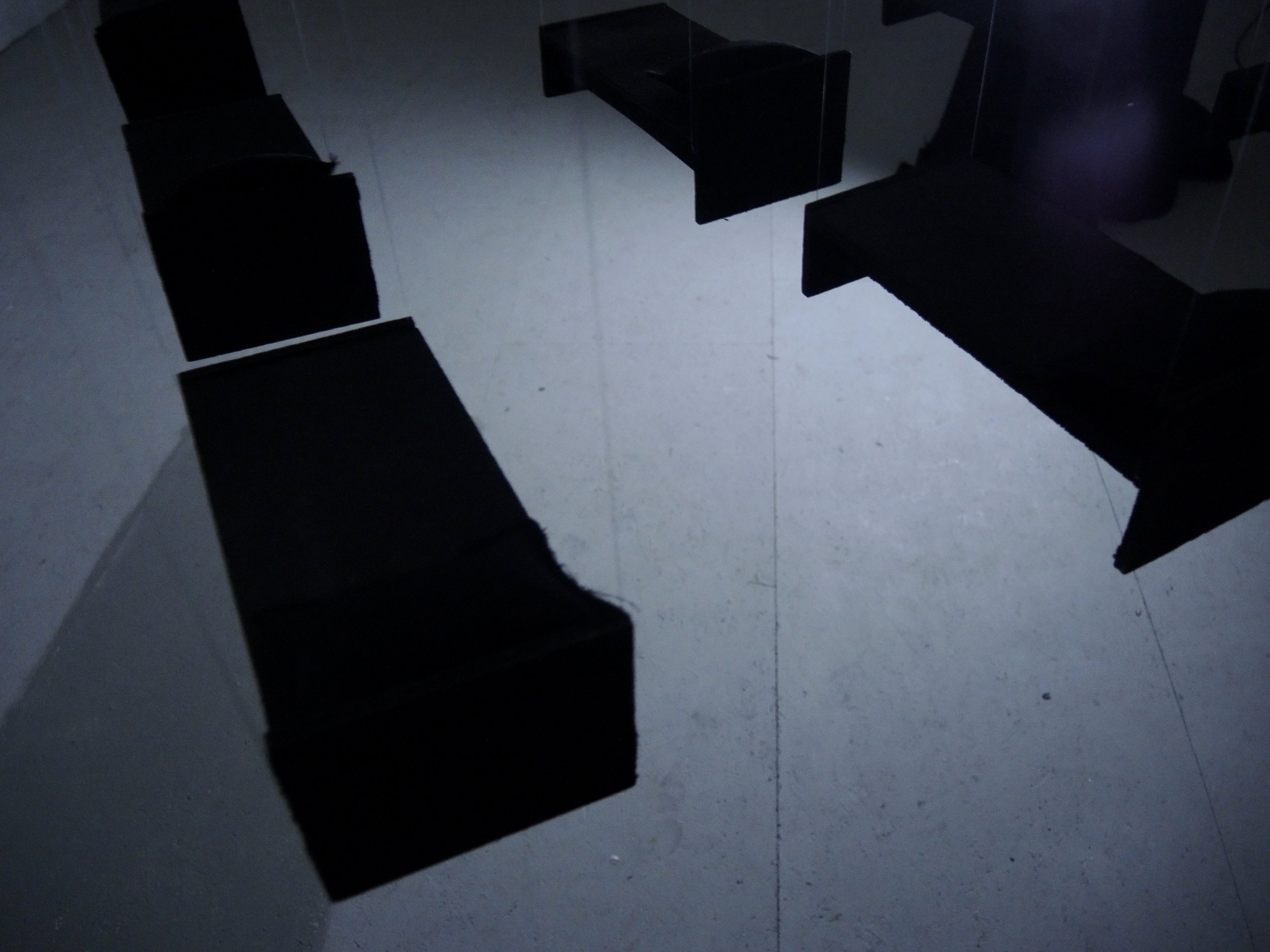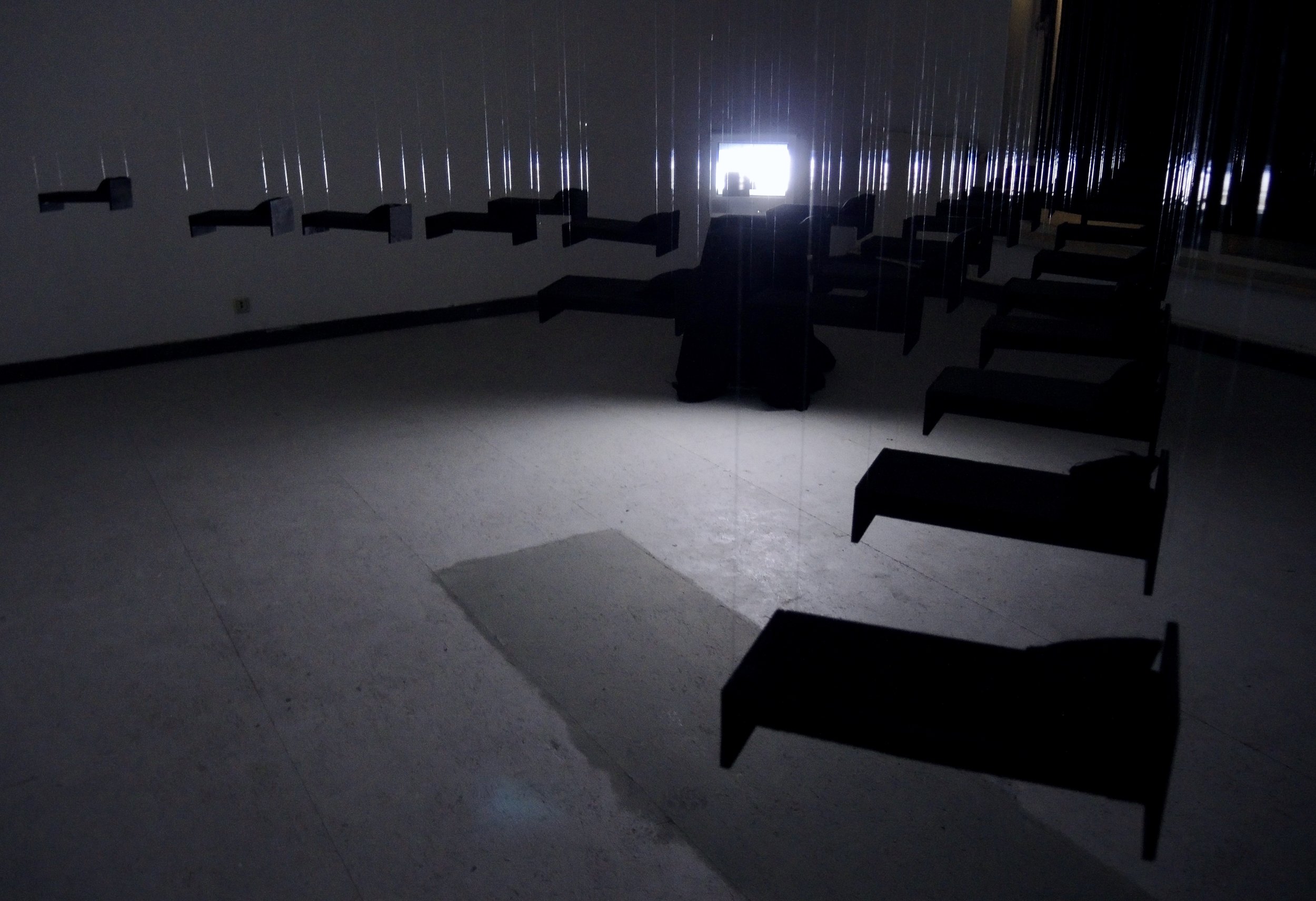 Suspend Awakening
Sculpture/ Video installation, 2015

99 pieces 10x 21cm black beds
in an approximately 6 square meters dark room.

A television box showing a 4'11 looping landscape
is the only light resource.

The moving horizontal line in the screen is telling us to sleep,
as a hypnotist.

"No."
I heard they said.

My eyelids are pressed by the darkness, but the light slipping into the eyes to keeps me awake.

"Am I the only one who stays vertical?"
"No."

Those collective insomnia minds laughed in their dream.